No, Time Certainly Is NOT Money!
This post may have affiliate links. Please read the Disclosure Policy for complete details.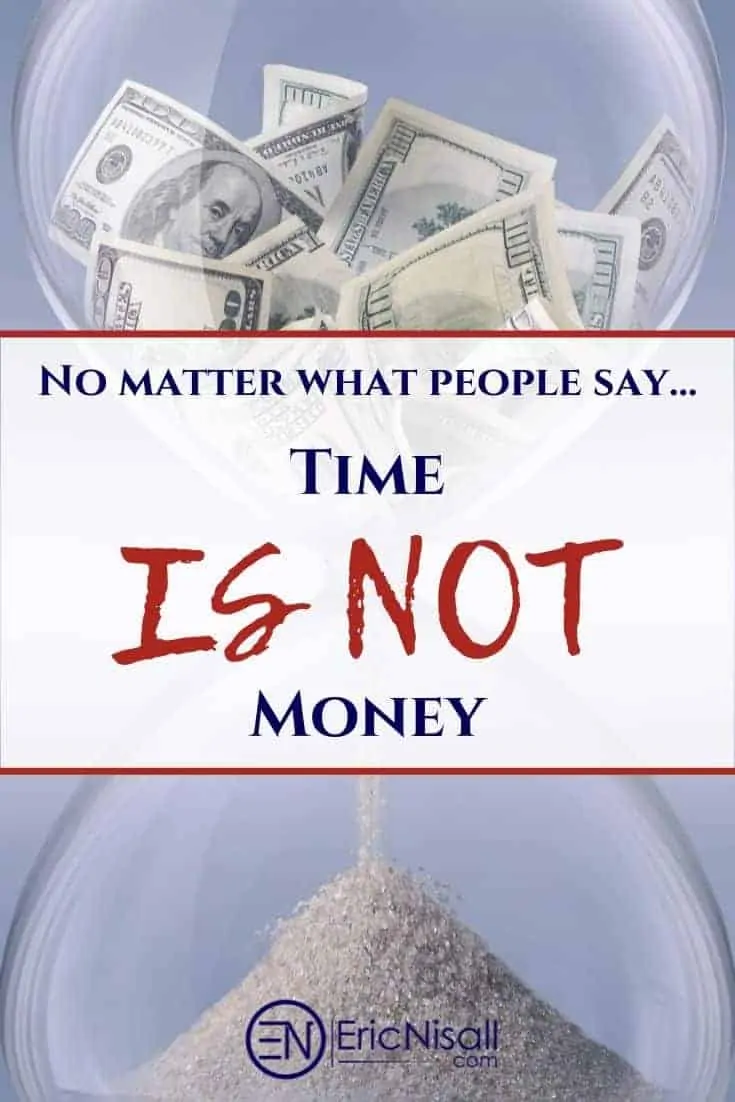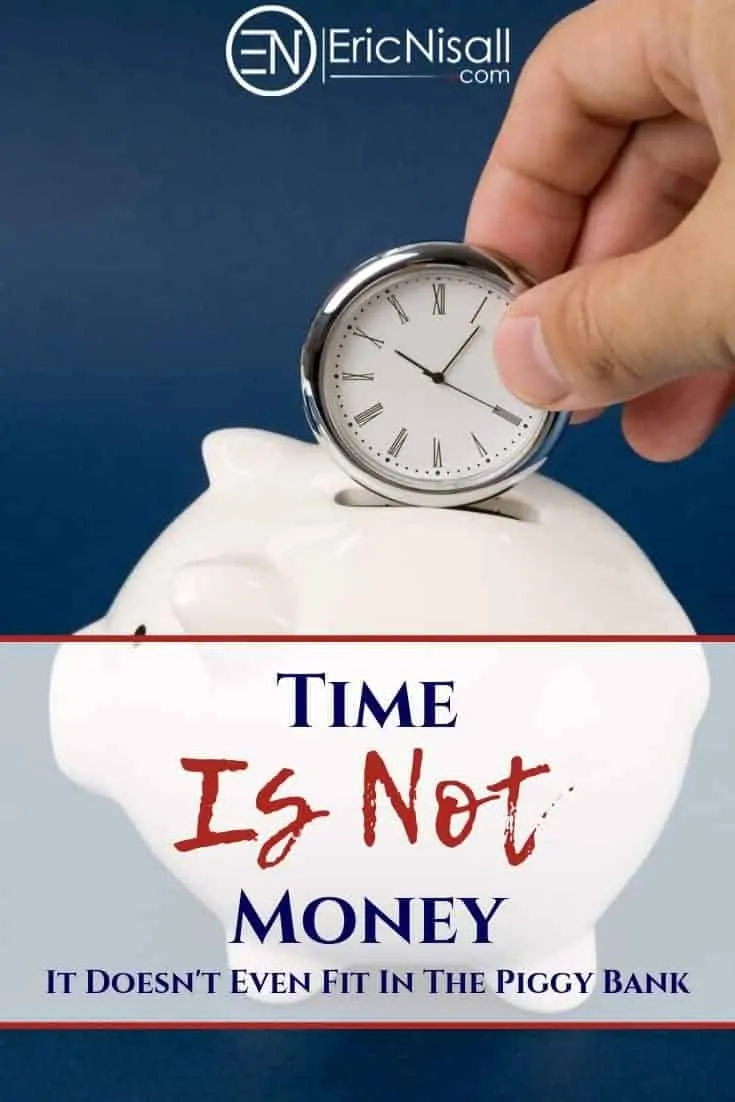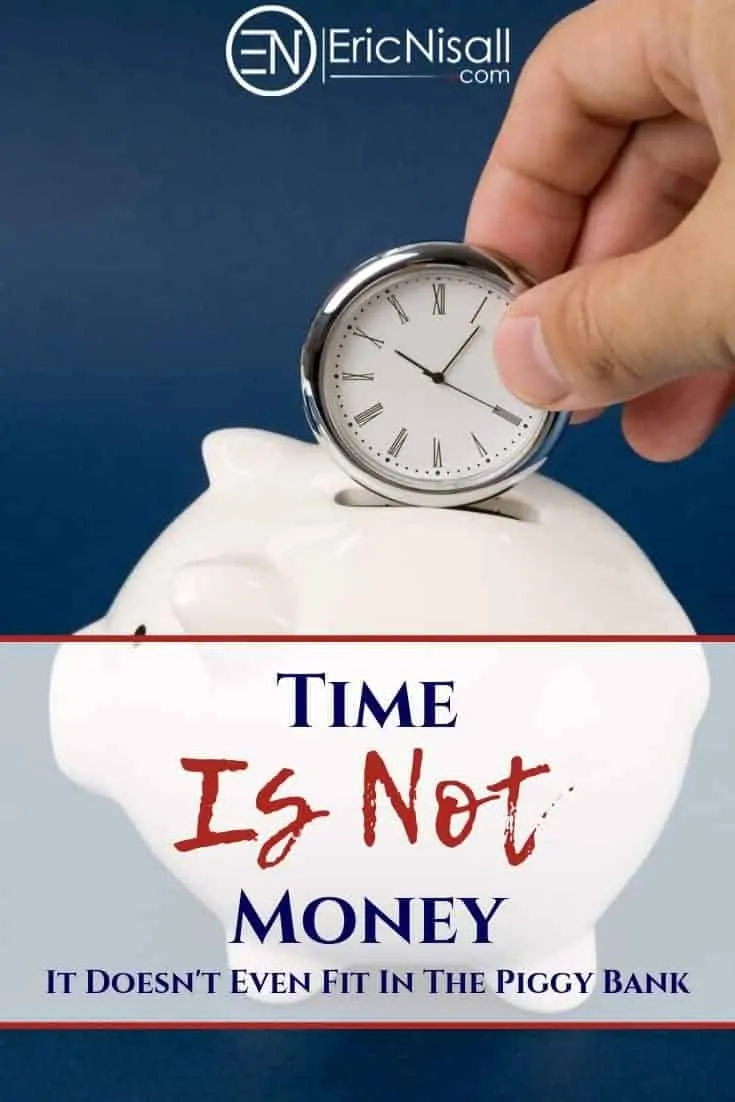 I'd like to thank whoever used the phrase "time is money" in the current context.
You're an idiot.
Yeah, yeah, I know Ben Franklin was the original author.
That was sarcasm.
And it wasn't his intent to have it twisted to its current usage.
Anyone who lives by that quote is almost as big a fool.
This isn't In Time (although it was a pretty cool movie).
Time isn't currency.
It isn't even a tangible commodity.
In the world we live in, time is one thing and one thing only: fleeting.
Advertisement Article Continues Below
There is no way to create it, nor is there any way to get it back once it has been used (or wasted).
It isn't like money which can (and most likely will) be earned back on your next paycheck should some be wasted on something frivolous or disappointing.
There's no time store where you can go in and pick up an extra decade to make up for past foolishness.
You can't take it from another person and add it to your own timeline.
You can't mortgage another part of your life to acquire a little more.
You can't even "save it for a rainy day".
Once it's gone, it's gone forever. PERIOD!
So why do people insist on putting a value on time?
Beats me, but I can tell you why it's just wrong to do so.
Advertisement Article Continues Below
My salary determines how much my time is worth
Most of the time, when the conversation turns to valuing time, people fall back to a very flawed line of reasoning: their employment compensation.
Why is it wrong?
Because you are only worth that amount of money when you are doing that specific task for that specific employer.
Your value to your family, friends, society, whoever is going to be different that what your value is to your employer.
Hell, your value to a different employer for that very same task is going to be different.
This misconception also applies to people who base the decision of what activity to outsource around the home.
It revolves around the concept of opportunity cost.
Pay someone to mow the lawn so you can go to the park and play catch with little Timmy?
Oh, no the service costs more than your own "salary value" so he'll have to wait while you do it yourself.
In this case the faulty logic is that you wouldn't be earning that money at that specific time anyway, so it's a non-factor.
You can only accurately use this reasoning if the decision was between going to your normal job for which you make that salary or doing something else.
Otherwise, your salary has no bearing on the matter since you wouldn't possibly get paid for that time (unless you have some magic job that you can show up to whenever you please and get paid).
Besides, it's not like spending time with your kid in their formative years is valuable or anything….
Advertisement Article Continues Below
I will have to work how long to afford that?
There was something recently posted where the contributor made a statement about valuing time with an example of buying a bike for $500 with a job that pays $15 an hour.
Her logic was that some people would determine that it would take 5 days of work to pay for the bike, and wouldn't want to commit a "whole week's worth of my hard-earned income on a new bike".
I would counter by saying that it may cost 5 days worth of "hard-earned income", but the enjoyment and/or health benefits returned would be exponentially more than that equivalent of "value".
People tend to be short-sighted when it comes to money, and especially when it comes to time.
Valuing things, no matter what they may be, in terms of how much time it would take to earn the money for them is ignorant.
It's similar to the obsession with savings where so much focus is on accumulating money that it can often go unenjoyed.
Time is very much the same: it slips away while you try quantifying its value, and that obsessing will have been for nothing.
Advertisement Article Continues Below
How much is your sanity and mental well-being worth?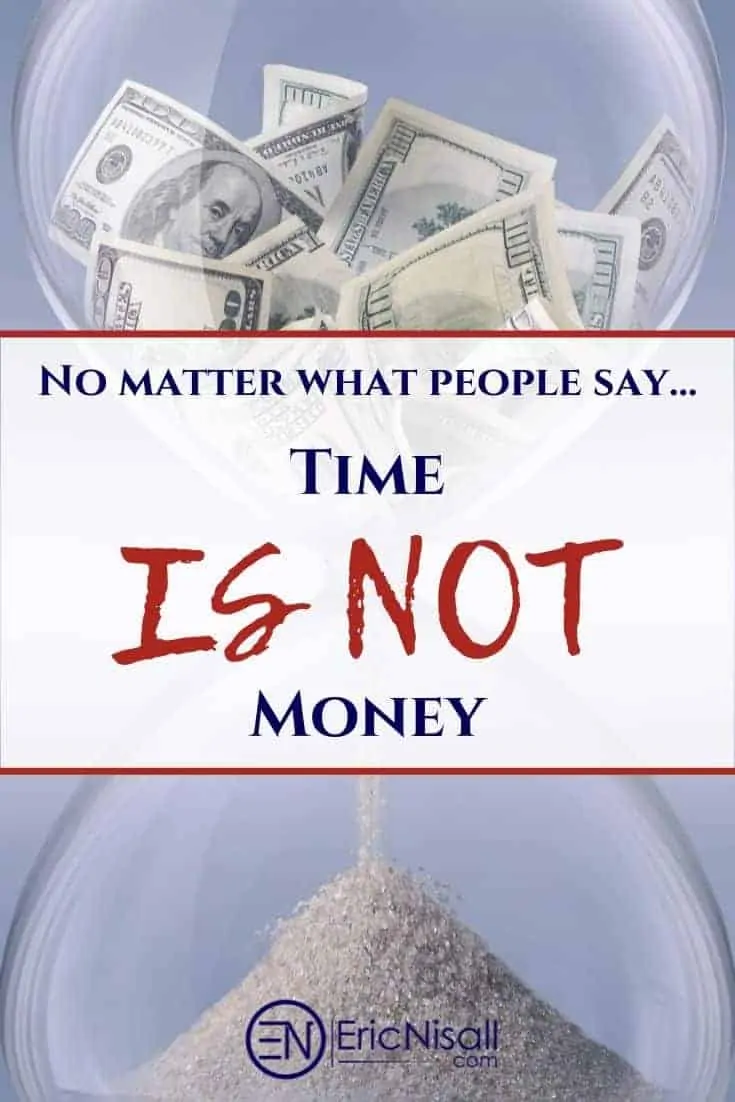 Well to some, their personal time can't be accurately valued in terms of money.
An excellent case is another accountant I came in contact with during tax season.
He handled a partnership I need info on for an individual client of mine, so I called his office after hours one evening.
The next day I got a response and he said that he doesn't work weekends or after-hours during tax season.
His reasoning was simple: "I do what I can during business hours, then I go home to spend time doing the things that I enjoy the most and with my family"
How can he say something like that during the most harrowing time of the year for accountants?
I say it's easy–there are more important things than money with time being at the top of the list and I agree with him 1000%.
I would much rather spend my time doing things I enjoy instead of under the stress and headaches caused by people and their ignorance/selfishness, especially at tax time.
Advertisement Article Continues Below
You don't get paid for sitting around
Let's not forget about the fact that people aren't productive 100% of the time they are awake to begin with.
This fact alone negates the reasoning for putting value on time for every single task or opportunity in life.
It just isn't possible to quantify and value every single second and activity.
How much do you value your sleep time?
How about eating, do you forego that because it isn't cost-effective?
Get real people.
Time is a luxury that we don't have enough of.
Stop wasting it trying to put a value on it for every possible decision.
Try learning to enjoy it more and worry about the monetary side less.
Think I'm wrong?
Try this on for size: think about how much you miss a departed friend or loved one.
Now think about what you would give to be able to spend one more day, one more hour, one more minute with them.
See, there's almost nothing that you wouldn't give just to get those few fleeting moments back.
That is how time should be considered, not as a commodity, but as something that should be valued and cherished.
Trust me, I've gone through an experience like that in my own life where I gave up money to spend my time a different way.
Advertisement Article Continues Below
Your Turn
So, tell me again how time is equal to money and how it should always have a quantifiable value? Tell me how each task we do should be valued the same by everyone else. No, seriously, tell me all about your view in the comments below!